WorkingHerbs is a family owned site dedicated to a healthy lifestyle. Working herbs is ran by health enthusiasts and for health enthusiasts who want to get back to a cleaner more natural way of approaching their health and well being.
We offer small quantity herbal, amino acid and vitamin supplements in basic bulk packaging and pass up to 70% savings on to our customers compared to typical retail pricing. Are you tired of the same mundane stale supplement ideas put out by the major brands? We have supplements in small to larger sizes so that you can create your own custom synergistic blends just how you want them to supercharge your workouts and enhance your daily health.
Are you new to herbs and supplements?

Checkout our honest personal feedback in the descriptions of our herbs and supplements based on our combined 30 years experience using natural herbs and supplements. Also see popular related combinations by other natural enthusiasts that visit our website.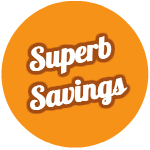 Over 45 Pure Supplements under our own brand. We also use our buying power and expertise to bring hot deals on other brands to our customers as well in our special Superb Savings section here at working herbs.



Low shipping cost with our Virtual Herb Bags. Add upto 8 units of selected products to your order at one low shipping price of just $3.50. Also we offer no strings attached FREE Shipping on a wide variety of products without forcing minimum order requirements on you. Order from workingherbs.com with confidence because we offer.
Great Customer Service

Unbeatable prices

100% secure transactions via Paypal where we have been a verified online merchant for more than 15 years.

All orders shipped fast ( usually same day except on weekends )

All products Fresh: All seeds and herbs under our brand are stocked and harvested this year.